Naar zoek werk
bicycle courier at just eat takeaway amsterdam
Are you looking for a job as a meal delivery rider where you can become familiar with every corner of Amsterdam? We have the perfect job opportunity available for you as a meal delivery rider!
Productie & logistiek
Amsterdam
€11.51 - 16.43 per uur
8 - 40 uren
Solliciteer direct
Help ons de perfecte kandidaat te vinden
Ken jij de perfecte kandidaat voor deze vacature? Verdien €100 netto met het aandragen van de juiste kandidaat.
Ik ken een kandidaat
What will you be doing?
Are you ready for a job where you roam the streets of Amsterdam? Then we have the perfect job for you as a food delivery driver at Just Eat Takeaway! Hop on your own bike and bring the most delicious meals from local restaurants to the doors of our customers.
Every workday is different! You open the special delivery app and receive a notification as soon as an order is ready for you at a restaurant in Amsterdam. You hurry to the location and enjoy the fresh outdoor air and the charming spots of the city center along the way. Once you arrive, you pick up the order with a smile and set off to make the customer happy. You ensure that the meal is delivered on time and in perfect condition, bringing a smile to the face of the person who ordered.
What makes this job even better? You have the freedom to determine your own workdays and hours. Whether you want to work early in the morning, in the afternoon, or in the evening, you have control over your schedule. Additionally, you will also receive a €100 net bonus when you introduce a new colleague to us!
Wat we offer you
A versatile job that keeps you active and allows you to explore the city of Amsterdam
Flexibility: you can determine your own work schedule and choose the times that suit you best
You receive a base salary of €11.51, which increases to €16.43 (for individuals aged 21 and above), thanks to various additional benefits, including holiday allowance in the form of money and extra vacation days, a mileage reimbursement, an efficiency bonus, and a working hour bonus.
We can assist in arranging a suitable delivery bicycle if needed
A referral bonus of €100 net when you help us find a new colleague
Who we are looking for
You are available for a minimum of 8 hours per week, but you can also work more hours if desired
You have a friendly and professional attitude.
You enjoy being outdoors and exploring new places
You have your own bike to deliver the meals
More information
You have complete freedom to determine your own working hours!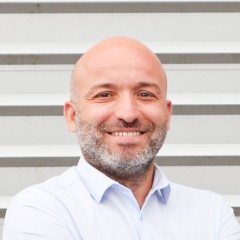 Ontvang vergelijkbare vacatures in je mailbox