Naar zoek werk
meal delivery rider just eat takeaway hilversum
Are you ready to roam the streets of Hilversum and delight people with delicious meals? We have the perfect job for you as a meal delivery rider in Hilversum!
Productie & logistiek
Hilversum
€11.51 - 14.43 per uur
8 - 40 uren
Solliciteer direct
Help ons de perfecte kandidaat te vinden
Ken jij de perfecte kandidaat voor deze vacature? Verdien €100 netto met het aandragen van de juiste kandidaat.
Ik ken een kandidaat
What will you be doing?
Hop on your bike and let Hilversum be your workplace! As a meal delivery rider at Just Eat Takeaway in Hilversum, you'll combine cycling with delivering delicious meals from local restaurants directly to our customers doors.
Every working day brings new places and experiences! As soon as the orders come in, you'll hop on your own bike and explore the streets of Hilversum. These orders will be sent to your phone, so you'll know exactly where to go in Hilversum. Sometimes you'll be just five minutes away from the location, and other times you'll have a fifteen-minute ride. When you ring the doorbell, you'll have that big grin on your face again and be kindly thanked by the person who opens the door.
With your friendly and attentive attitude, you ensure that every order is delivered with care. You always have the freedom to determine your own working days and hours, making it a perfect fit for your lifestyle. An additional bonus: €100 if you bring a good friend along to work here too.
Wat we offer you
A dynamic job where you explore Hilversum on your bike while staying active 
You have control over your own work schedule and can work at times that suit you best 
You receive a base salary of €11.51, which can increase to €14.43 (for individuals aged 21 and older) thanks to various additional benefits, 
Including holiday pay and days, a reimbursement per kilometer driven, an efficiency bonus, and a bonus based on worked hours 
A net bonus of €100 when you bring a good acquaintance to come and work here
Who we are looking for
You are available for a minimum of 8 hours per week to do deliveries in Hilversum
You have an enthusiastic and friendly personality
You are familiar with the streets of Hilversum and have a good sense of direction
You have a properly functioning bicycle that you can use for deliveries
More information
The working hours can be determined in consultation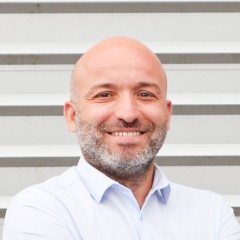 Ontvang vergelijkbare vacatures in je mailbox