Naar zoek werk
bike courier for just eat takeaway, leiden
Are you looking for a dynamic job where you are physically active while discovering the trendiest catering establishments in your area? Then we have a great opportunity available for you!
Productie & logistiek
Leiderdorp
€11.51 - 14.43 per uur
8 - 40 uren
Solliciteer direct
Help ons de perfecte kandidaat te vinden
Ken jij de perfecte kandidaat voor deze vacature? Verdien €100 netto met het aandragen van de juiste kandidaat.
Ik ken een kandidaat
What will you be doing?
Are you looking for a challenging job where you are physically active while getting to know the hippest hospitality hotspots in Leiden? Then we have the perfect position for you! Become a bike courier! On your bike you will visit various catering companies to deliver the most delicious meals to the customers' homes.
What does your workday look like? Today you have scheduled yourself for four hours. You open the app and receive notification of the restaurant where you can pick up your first order. Quickly you jump on your bike and go there. Upon arrival, you chat with your colleagues who are also waiting. As soon as you have the meal in your hands, you race to the customers who placed the order. With a friendly smile you deliver the food and as a token of appreciation you even receive a nice tip! 
At the same time, do you want to get fit while working? That's fantastic, isn't it! And the best part is that you decide when you work, because you are in control of your own working days and times! Refer a friend and you receive a €100 euro netto bonus!
Wat we offer you
A physically engaging job that helps you stay fit.
A high level of flexibility, allowing you to create your own schedule.
A competitive salary starting at €11.51 gross per hour, with the potential to earn up to €14.43 per hour (inclusive of holiday allowance, kilometer reimbursement for each cycled kilometer, efficiency bonus, working hour bonus, and tips).
Take advantage of our "Refer a Friend" program and receive a €100 net bonus.
Who we are looking for
You are available for a minimum of 8 hours per week.
You possess excellent social and communication skills.
You enjoy working outdoors.
It is preferable that you have your own bicycle. In case you don't, please inform us, as we have a solution for that!
More information
You determine your own schedule!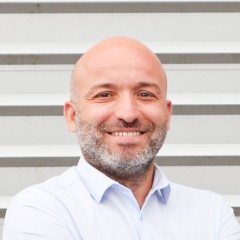 Ontvang vergelijkbare vacatures in je mailbox