Naar zoek werk
meal delivery driver just eat takeaway zaandam
Are you a person with a passion for cycling and a love for good food? With us, you'll find the ideal job that suits you!
Productie & logistiek
Zaandam
€11.51 - 14.43 per uur
8 - 40 uren
Solliciteer direct
Help ons de perfecte kandidaat te vinden
Ken jij de perfecte kandidaat voor deze vacature? Verdien €100 netto met het aandragen van de juiste kandidaat.
Ik ken een kandidaat
What will you be doing?
Today, you have a work shift from 17:00 to 22:00. You start by opening your delivery app and see that you need to go to a familiar restaurant in Zaandam. You hop on your fast bike and head straight to the designated location. You pack your belongings and continue your journey to the hungry customer.
Once you arrive at their house, you kindly ring the doorbell and deliver the meals. Due to your super friendly impression, you receive an additional five euros as a tip. You have a big smile on your face and check your phone again to see where you need to deliver the next order. You derive great satisfaction from your work, especially because you have the flexibility to choose when you're available to work! Additionally, you receive a net bonus of 100 euros when you bring a good friend along with you.
Wat we offer you
A job where you can determine the number of hours you work per week
A starting salary of €11.51, which can increase up to €14.43 (for individuals aged 21 and older), thanks to additional benefits such as holiday pay, vacation days, mileage compensation, and bonuses based on efficiency and hours worked
You are energetic and customer-friendly
You are able to work a minimum of two shifts per week
Who we are looking for
You are living in the vicinity of Zaandam 
You enjoy making people happy and are friendly
You are physically fit and capable of cycling for several hours consecutively
More information
You have complete flexibility to choose your own working days and hours.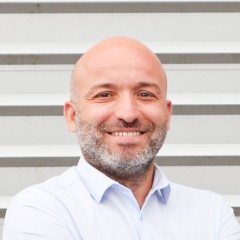 Ontvang vergelijkbare vacatures in je mailbox