Naar zoek werk
meal delivery rider for just eat takeaway, haarlem
Discover the vibrant hospitality hotspots of Haarlem as a meal delivery driver! Flexible working hours, freedom to set your own schedule and a bonus of €100 net per friend brought in. Become part of our team, deliver delicious meals with a radiant smile and even receive nice tips! Apply now!
Productie & logistiek
Haarlem
€11.51 - 14.43 per uur
8 - 40 uren
Solliciteer direct
Help ons de perfecte kandidaat te vinden
Ken jij de perfecte kandidaat voor deze vacature? Verdien €100 netto met het aandragen van de juiste kandidaat.
Ik ken een kandidaat
What will you be doing?
Are you looking for a dynamic job in Haarlem where you are not only active, but also get to know the best hospitality hotspots? Then we have the job for you! Get to work as a meal delivery driver and explore various catering establishments on your bike while delivering delicious meals to people's homes. 
What does a typical work day look like? For today, you indicate that you are available for 5 hours. You open the app and receive a notification from the restaurant where you can pick up your first order. Full of enthusiasm, you jump on your bike and make your way there. Upon arrival, you greet your colleagues who are also ready. After receiving your meal, you race to the customers who placed the order. With a beaming smile, you deliver the food and even receive a nice tip as a token of appreciation!
And best of all: you can get fit while working, who doesn't want that? Plus, you decide your own work days and times, so it fits perfectly with your schedule. Also, do you know any friends, acquaintances or family members who would like to get started as a meal deliverer? Refer them and earn a bonus of €100 net for each candidate you refer.
Wat we offer you
A job that keeps you on your toes, keeping you active and in motion
Embrace the freedom to shape your own schedule, giving you the flexibility you desire.
Enjoy a base wage of €11.51 gross per hour (starting at 21), with the potential to reach €14.43. Plus, we sweeten the deal with enticing extras like vacation days, holiday pay, mileage reimbursement, efficiency bonuses, hourly bonuses, and tips.
And here's a cherry on top: Earn a net bonus of €100 when you refer a rockstar candidate who joins our team.
Who we are looking for
You own a bike, not the case? Let us know! We are happy to help you out!
You like to be outdoors
More information
You determine your own schedule!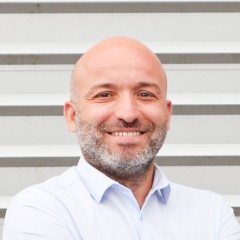 Ontvang vergelijkbare vacatures in je mailbox