Naar zoek werk
bike courier at just eat takeaway den haag
Are you a dynamic and passionate individual who finds joy in cycling and is in search of a demanding career? If so, we have an ideal employment opportunity tailored just for you!
Productie & logistiek
's-Gravenhage
€11.51 - 17.06 per uur
8 - 40 uren
Solliciteer direct
Help ons de perfecte kandidaat te vinden
Ken jij de perfecte kandidaat voor deze vacature? Verdien €100 netto met het aandragen van de juiste kandidaat.
Ik ken een kandidaat
What will you be doing?
Are you on the lookout for a thrilling job that not only lets you stay active but also provides the freedom to design your own work timetable? If this resonates with you, then there's an incredible opportunity waiting for you at Thuisbezorgd in Den Haag. Join us as a food delivery cyclist and become a crucial player in our mission to deliver delightful meals while spreading happiness to our esteemed customers!
Each day in this role promises an exciting journey on two wheels! Once you fire up the delivery app, you'll receive instant notifications when orders are ready for dispatch. Hop on your trusty bicycle and set out on your expedition across Den Haag. Along the way, you'll immerse yourself in the city's ambiance and relish the invigorating breeze that sweeps through your hair. With a strong sense of pride and precision, you'll ensure that each order is transported to our customers with the utmost care and a friendly demeanor.
Your role as a food delivery cyclist goes beyond just making deliveries; you're an integral part of our team. Your adaptability and enthusiasm are the cornerstones of ensuring customer satisfaction not only with their meals but also with the exceptional service you provide. The added advantage is the autonomy you have to mold your workdays and hours, allowing them to seamlessly align with your preferred lifestyle.
Wat we offer you
An invigorating and stimulating job that lets you discover the city of Den Haag while pedaling around
Flexibility: you're the master of your own work timetable and can select the most suitable hours for yourself
You'll earn a base salary of €11.51, which can increase to €16.43 (for individuals aged 21 and above), enriched by:
Holiday remuneration in both monetary and leave days form, mileage compensation, efficiency bonuses, and working hour bonuses
We're here to help you find a suitable bicycle if needed
Introduce someone else and receive a net bonus of €100
Who we are looking for
You're available for a minimum of 8 hours per week
Your personality is brimming with energy and enthusiasm
The outdoors beckon to you, and you're an explorer at heart
You possess your own bicycle to fulfill the delivery tasks
More information
You hold the reins when it comes to deciding your work hours.
Location
Toussaintkade 20
2513 CJ 's-Gravenhage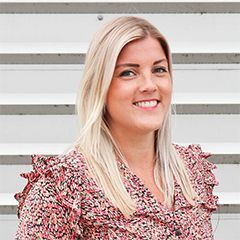 Ontvang vergelijkbare vacatures in je mailbox